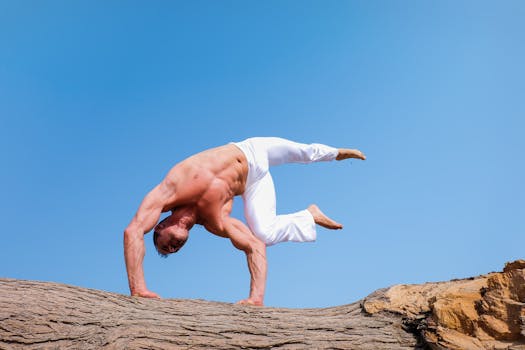 If you have been receiving emails from me for the last several years, you may have noticed that the sign-off of each of those messages has evolved. The original message was "Show Up, Don't Quit." Over time it has become "Commit, Show Up, Don't Quit, Be Uncommon, Be Your Best Self." The theme of my primary message has evolved somewhat over time as well. For instance, much of what I used to write about was being a warrior and the "Warrior's Path." More recently I have been writing about the path to mastery, being your best self, self-actualization, or arete. Ultimately, they are all the same, and their path is indeed a warrior's journey.
What I would like to discuss today is a different perspective on this journey. It was one I was reminded of during our recent workshop with Coach Gwint Fisher. These are the typical steps we go through when learning any new skill. Although we will focus on physical skills today, these steps are not limited only to physical skills. The steps are as follows:
1. Unconscious Incompetence
2. Conscious Incompetence
3. Conscious Competence
4. Unconscious Competence
If you set out to develop a skill such as moving better or learning Jiujitsu the first step, Unconscious Incompetence, simply means you don't know what you don't know. If you don't desire to learn or get better at something you could consider it as ignorant bliss. However, if you want to learn or get better, this is where a coach can be very valuable. At this stage, the coach is going to give direction and demonstrate the technique or movement and then have you repeat it while bringing your attention to where you may not be performing competently. Not everyone responds well to this stage. Some people may think of having attention brought to their incompetence as a negative. I would recommend viewing it as a positive. It gives you an opportunity to improve. In our Jiujitsu program, we have a beginner and intermediate class which helps students learn the fundamentals of Jiujitsu. In the old days, we simply had new students spar the first day where they discovered they were incompetent by getting tapped out. Looking back, this was not the best, and definitely not the safest, way to learn.
Once you have become aware of the areas for improvement, you have a choice to make. You can ignore the incompetence and continue to do what you have been doing, or you can begin working on making the corrections. This choice may seem evident, but I have seen on many occasions people not understanding this process choose the path of ignorance. I like to recall a specific example from Jiujitsu to demonstrate. Years ago (before our fundamental program) we had a student who said he wanted to learn Jiu Jitsu to be better defend himself in case he was to ever be in a physical confrontation. He had been training a few months when he called one day and said he wanted to cancel his membership. We asked why and he answered that he got tapped out by a 16-year-old kid. He said that he decided he was going to begin training to run marathons instead. Now he may have changed his strategy for self-defense to merely running away from physical confrontation, but instead, I think he just chose to turn a blind eye to his incompetence rather than working on it. By the way, that same kid, who I taught back then teaches me now and taps me out. My view of this is that he helps me realize where I need to improve and as a result makes me better every day. We sometimes see the same faulty thinking in fitness. If you perform a workout that exposes your weakness, lack of mobility, or the fact that you were not in as good a shape as you thought, you can choose to begin working on these weaknesses or you can just go back to whatever your routine was before and be guaranteed not to improve. In this phase, a good coach will continue to give feedback to help you perform more optimally. You may not be there yet, but you are aware of what you need to do.
In the third stage of conscious competence, a good coach will continue to give feedback and cues to help you perform better. As you learn, you eventually will be able to perform competently, but you still have to think about it. Using myself as an example, if you watch me squat, you may notice that I sometimes will adjust my feet after each rep or at least at some point during a set. Somewhere along the way, I created a faulty squat pattern, possibly from training around and compensating for an injury over 30 years ago. My right foot will externally rotate and point out further than the left unless I consciously focus on it and even then I sometimes have to correct it. I have been working on this for at least five years (never said I was a fast learner).
In the fourth stage, you are not only able to perform competently, but you do so unconsciously. You do it as second nature and without even thinking. It is wired into your nervous system. Our goal as coaches at Alliance is to help get you to this stage. It doesn't matter if it's a kid running effortlessly with perfect technique, an adult picking up an odd heavy object demonstrating a perfect hinge with no back pain, or a Jiujitsu practitioner transitioning from one position and technique to another in a seamless flow, this is what we hope to help you accomplish. This is mastery.
I hope this has given you a different view of the path to mastery and that it helps you on your journey.